International Masterclass 'Historical Trombone'
500 years of sounding trombones on historical instruments
From the 7th to the 9 th of October, 2022, the first Historical Trombone Masterclass will take place during the Heder Heide Festival in Kalmthout. (Belgium)
At this unique event we will focus on  playing a large collection of historical  trombones with their original  mouthpieces. Participants will become  acquainted with and deepen their  knowledge of the different types of historical trombones of the last 500  years. Music which was composed for  each instrument will be performed. 
Ensemble playing will be emphasised  and each group will perform the historic repertoire with compositions from  Josquin Desprez, Alessandro Striggio,  Giovanni Gabrieli, Heinrich Schütz,  Daniel Speer, Ludwig van Beethoven,  Anton Bruckner, François-Joseph Fétis  among others.
On Sunday the 9 th of October at 3 pm  the participants of the Masterclass will  recreate the trombone soundscape in a  unique performance.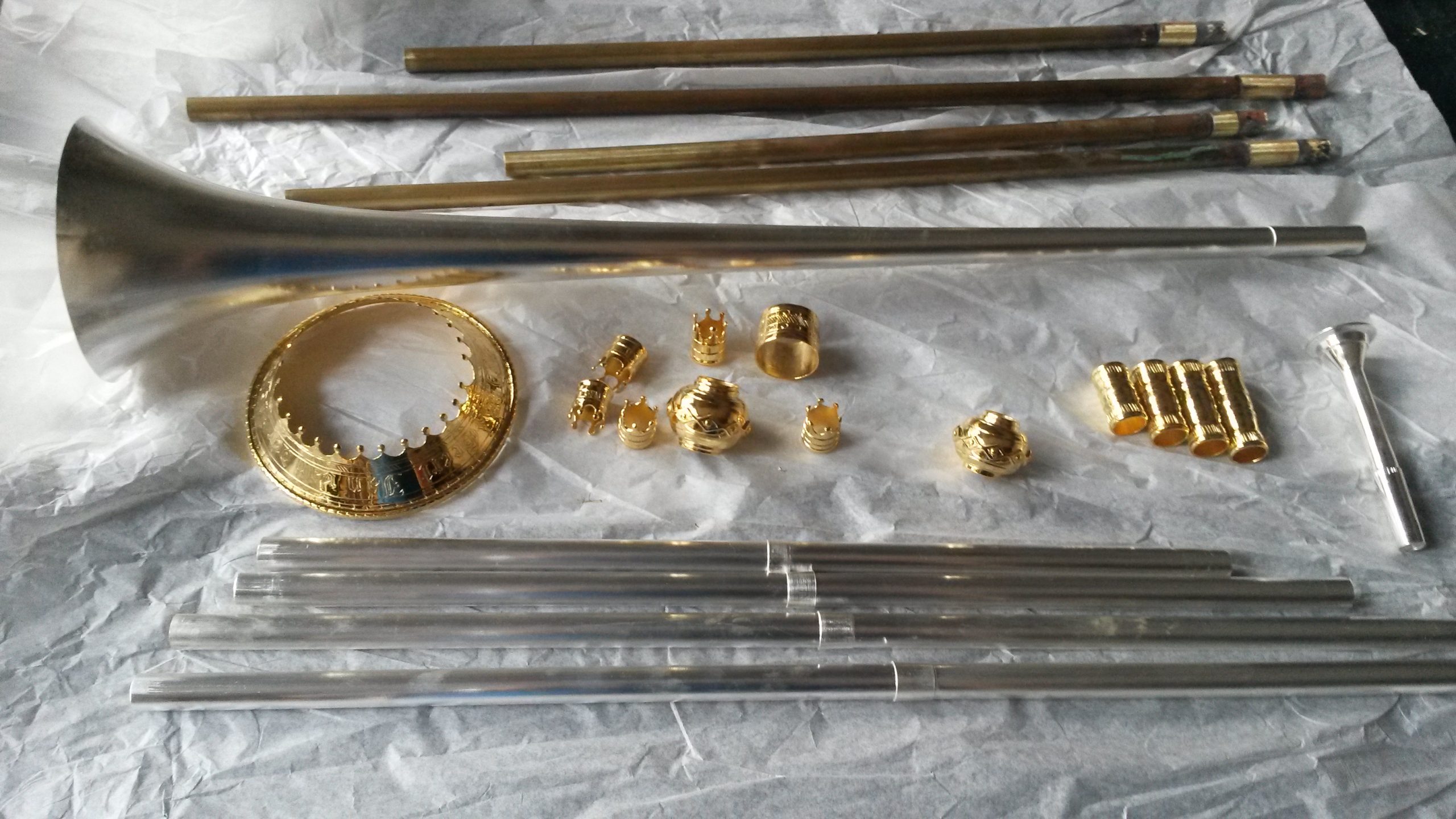 1
Playing in various consorts and chamber settings.
2
Deepening your understanding of phrasing and articulation throughout the centuries.
3
Performing of various types of historical trombones and their mouthpieces.
4
Historical Informed Performance.
5
Playing in different pitches and temperaments. (medieval slide trumpet, all types of sackbuts, classical trombones, Early romantical trombones in German and French style, American trombones from around the beginning of the 20th century).
6
Enjoying the benefits of hard concentrated work in a magnificent acoustic.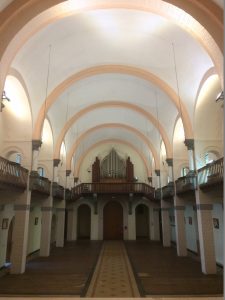 Accomodation
The overnight stays are provided by host families. Would you rather stay
in a hotel? That is also possible of course. You will have to pay for the
hotel yourself. We will be happy to do the booking for you.
This is a photo from 'our office' for that weekend ;-)